Helpful Internet Links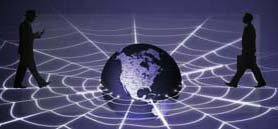 Here are some helpful Web Sites related tax issues, retail, research, and Misc. items. We hope you find them useful.
Federal Tax Information
SBA website specifically for the PPP Program
One of the most frequently visited sites in America. The Internal Revenue Service has more than you would ever want to know regarding taxes.
IRS Prior Year forms & Publications
IRS Where to File
applicable federal rates
Federal Perdiem rates by location
Foreign Currency Conversions
Board - Information
Current Year tax forms
State Tax
States and businesses working together to create simpler, more uniform sales and use tax systems.
Download your forms to apply for various residential energy credits form the Oregon Department of Energy
City of Portland Licenses
Oregon Employment Issues Page
Oregon Department of Revenue - Resources, Forms, Facts, and information.
Doing business in Washington
Division and Information
Business Information Portal
Tax Information and Tax Services
NAICS 2002 includes substantial revisions within the Construction and Wholesale Trade sectors, and a number of revisions for the Retail and Information sectors. NAICS 2002 will be implemented in the 2002 Economic Census.
This is the web site of the President of the United States. Want to hear, first hand, what the President is saying? Or want a tour of the White House? This is the place.
Federal tax in the news
Various resources for accounting and tax
The Social Security Administration web site. This is a great place to request earnings reports or to ask questions about Social Security.
Enter business W-2s, check employee social security numbers, etc.
Calculators and charts
Sageworks Industry Data and Analysis Search for your industry below and access real-time industry data in seconds. Our industries are organized by NAICS codes. About the Data.
You can use this Solo 401(k) calculator to determine your contribution level
Professional Associations
Public summary of tax law updates and changes that may affect you.
American Institute of Certified Public Accountants
Senior Care Resources
A $1500 scholarship will be given annually to a selected college student that currently cares for an aging loved one, works within the senior community, or intends to pursue a career that will have an impact on the elder population. Any existing student (or incoming freshman), in good academic standing, at a 2 or 4 year accredited college can apply for this scholarship. And the recipient will demonstrate a unique and admirable understanding and desire to show us that "Aging Matters" to them.
NADSA advances the national development, recognition and use of adult day services. They provide a coordinated program of professional and compassionate supervised services for adults in a safe place outside the home during the day. In fact, family caregivers who use adult day services are at reduced risk of illness, according to recent research.
Medicare.gov - the Official U.S. Government Site for Medicare Search Medicare.gov Main Menu
Misc.
Online College links
A Guide to COVID-19 and Your Finances
Credit, criminal, Income Insights and eviction reports from TransUnion, so you have comprehensive and trustworthy tenant screening information
Student Loan Application website
Actual agreements as filed with various government agencies
The business journal posts networking and training events in the Portland area.
Oregon Entrapreneurs Forum
Enders Game writers website
Library database